Features
We have a number of additional modules to expand the functionality of TeamTrack. Plus check out our integrations page for more ways to connect to TeamTrack.
CDM / RAMS Documentation
The TeamTrack CDM module greatly reduces the time it takes to generate construction phase plans, method statements, risk assessments and health and safety policy documents unique to each event. Add presets to each field for each event type or commonly used venue to standardise and improve the quality of your CDM documents. Select risk assessments by category or create presets to quickly select only relevant risk assessments for your event.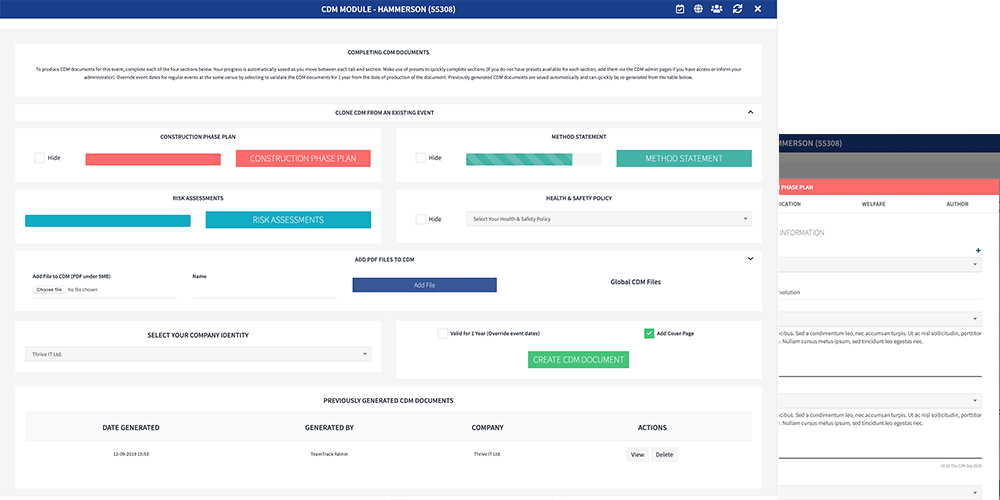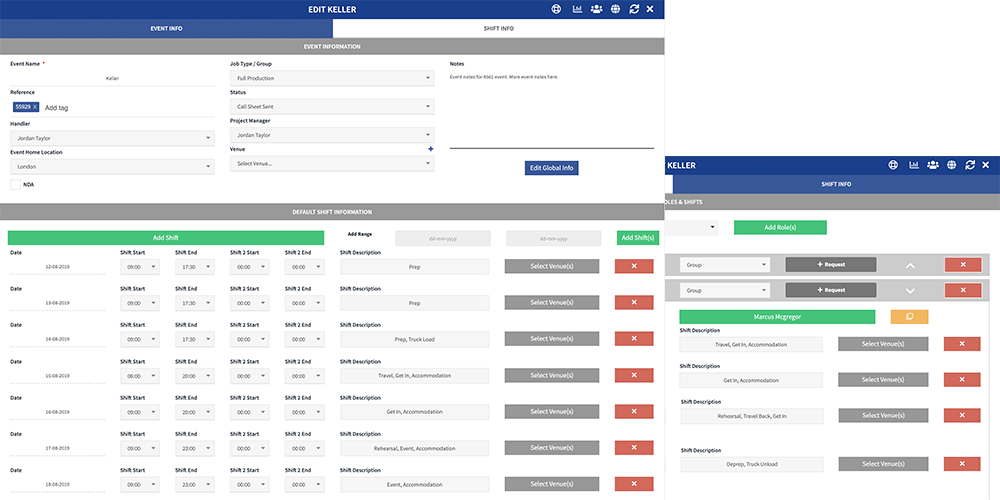 Event Planner
The Event Builder is a core part of TeamTrack event planning and provides the link for our hire system integrations. It is designed to make creating, managing and crewing events quicker and easier. Simply enter the days and times of the event, the roles required and then pick the team members or freelancers based on relevant skills and availability.
Profitability Module
Use cost data from TeamTrack, projected spend from your hire system and actual spend from your accounts system to view profitability information for each event all in one place. We integrate with Sage 50 using our Sage 50 Connector, plus we're rolling our Xero integration soon!