Additional Modules
We have a number of additional modules to expand the functionality of TeamTrack. Please contact us for more details and to get a quote.
Event Planner
The Event Builder is one of our additional TeamTrack modules designed to make adding custom events quicker and easier. Simply enter the days and times of the event, the roles required and then pick the team members or freelancers with the relevant skills. If the event is in the future, or you're not sure who is available yet, project managers can set preferred people for each role. Each shift is uniquely customisable per person. If you have a new person on the team, TeamTrack will help them add the right people with the relevant skills to each role.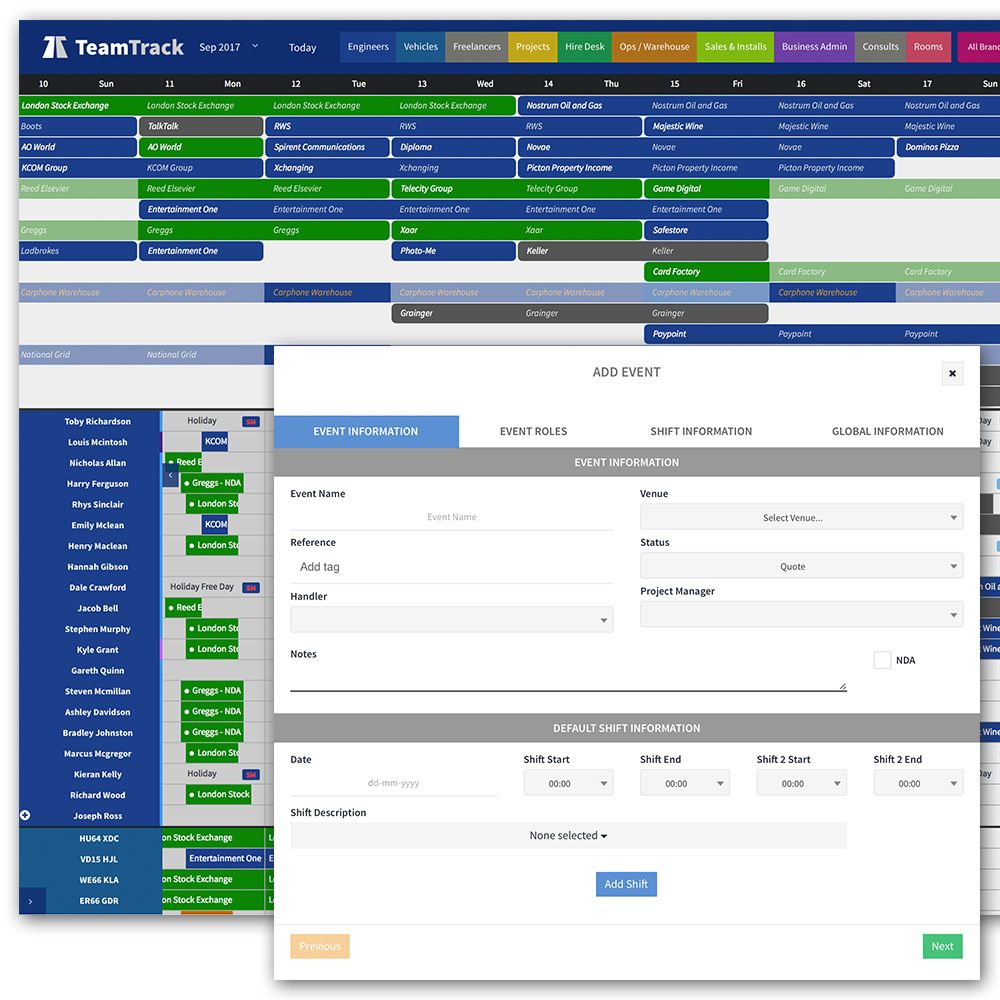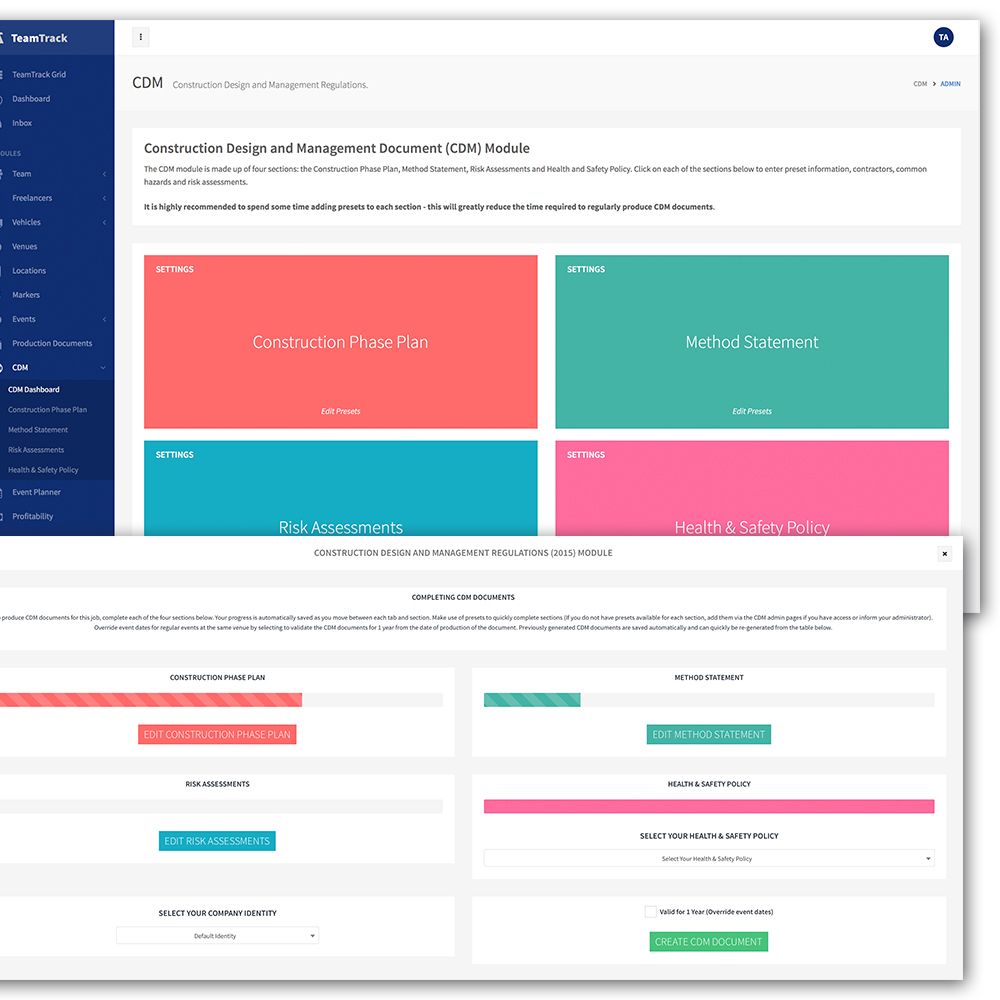 CDM Documentation
The TeamTrack CDM module greatly reduces the time it takes to generate construction phase plans, method statements, risk assessments and health and safety policy documents unique to each event. Add presets to each field for each event type or commonly used venue to standardise and improve the quality of your CDM documents. Select risk assessments by category or create presets to quickly select only relevant risk assessments for your event.
Profitability with Sage Import
Use cost data from TeamTrack and project data from Sage 50 (using the Sage 50 connector) to view profitability information for each event. Input your unique analysis codes to provide a breakdown of income and costs. Data is combined in both graphical and tabulated forms.